About Cherished
Our program supports young mums by providing in the following ways:
A communal home providing safe and secure housing for women aged 16 – 25 years of age with 1-2 children aged 4 years and under, for a period of 12 months.

Affordable living expenses, and training in how to manage a budget and save money.

Inspire women to dream, to be inspired and encouraged that they can accomplish great things.

Provide support, build confidence, encourage and show unconditional love. 

Providing counselling for each of the families to deal with trauma and the effects of domestic and family violence and generational destructive traits.

Life-skill workshops

Cooking – nutrition, meal planning and shopping on a budget
Cleaning
Bookkeeping – financial support and advice, opening a savings account
Positive parenting
Reskilling to find employment
Personal care and styling
Personal inner growth e.g. dealing with fear, boundaries, relationships
Each woman will work towards obtaining a driver's licence
Being part of a church community who will support the women and their children and continue that support when it is time to move into their own home after they leave Cherished.
Cherished Team
Angela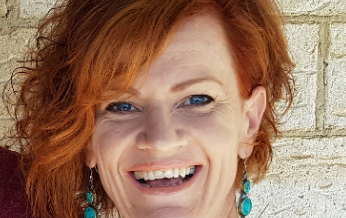 I am the wife of Geordie, and a mother of three. I led an outreach ministry at church for 9 years, putting on a pamper morning for women who lived in Domestic Violence refuges. I kept seeing a recurring theme of generational abuse coming up through the women's stories. It was truly heart breaking to hear and see the heart break and hopelessness the abuse had left. I believe every person is of great value and is designed to be loved and to give love. My childhood home was one of unconditional love and acceptance. I had two parents who cherished me, even when I most certainly didn't deserve it. I always knew there was safety and peace at home. Cherished is a safe and peaceful home for four young mums who deeply desire to be the change for their family's direction. Each Cherished mum will be seen, heard and loved. We encourage each mum to uncover her hidden hopes and dreams, equip her to chase them and empower her to embrace them. 
Lou
I feel so blessed to have the opportunity to work alongside young mums and their bubs at Cherished. I found having my own 5 children the most wonderful and rewarding experience, but it wasn't without challenges and moments of uncertainty. I was very fortunate to have support and guidance from my family and friends, who were having similar experiences to mine. That shared loving community around me was of enormous personal benefit and an experience I believe every young mother should have. Cherished Home is a beautiful safe haven, where young Mums are embraced in a similar loving community to help guide and encourage them to be the best mothers they can be, and to nurture and empower them to plan a bright, happy and independent future for themselves and their children. 
Heather
I have a strong sense of justice and a passion to see opportunity given to young mums to reach their potential. I long to see young mums supported in their journey to beat the odds and not become another statistic in the destructive cycle of domestic violence and the child protection system.  It was this passion that led to the connection with Angela. Although our skill sets could not have been more diverse, our passions aligned perfectly, ultimately revealing the perfect partnership and the birthing of Cherished home for young mums.
Mylissa
I've been volunteering for 7 years working with young women and really wanted to continue. Each week I spend time with the bubs while the mums work on their own self-improvement.
Heidi
After I moved to Australia, a friend took me with her when she was volunteering at Cherished. It's great to be needed but these mums give me so much as well. Every week is different, and involves doing crafts, driving them to appointments, looking after the bubs or helping them sort their home.
Jen
I admire the endeavour! I wanted to help make a difference in a young mum's life, because being a mum is an honour and a privilege. My time at Cherished usually revolves around the weekly meal planning and shopping, playgroup and other appointments.
Lainey
When I retired, I was led to seek a volunteer position involving babies which uses my child health training. Each week, I mind the babies and toddlers and help to feed and settle, weigh and measure. I speak to the mums about food, routines, development and playgroups.
Mariki
I have a heart for mums and a love for children, so Cherished was the perfect place that aligned with my values. Apart from loving and encouraging the mums, I take them to Mainly Music each week and then share a Bible story and pray with them.
About The Home
This home was the birth home of Angela, co-founder of Cherished. Angela was brought up in this home and through the years, the roots have grown deep on a strong foundation of love, respect and Christian faith and values. A house is made of bricks and beams, whereas a home is made of love and dreams. We pray that this house will indeed be home to the young mums and their babies and the fulfillment of their hopes and dreams. We believe this is the beginning of the Cherished story for young mums and their bubs. We desire to see many mums experience a safe and secure sense of family and community from the Cherished home and beyond.
The home was styled by Trish Germaine who was asked to create a home that flowed with a welcoming and modern simplistic style with a boho vibe. Each mum has a beautiful bedroom space with her own ensuite. When you walk through the spaces at Cherished, the love in this home is almost tangible.